Kunde: A-form fasig gmbh (Stuttgart)
Aufgaben: Messe Design / Grafisches Konzept für Dehoga Messestand und Umsetzung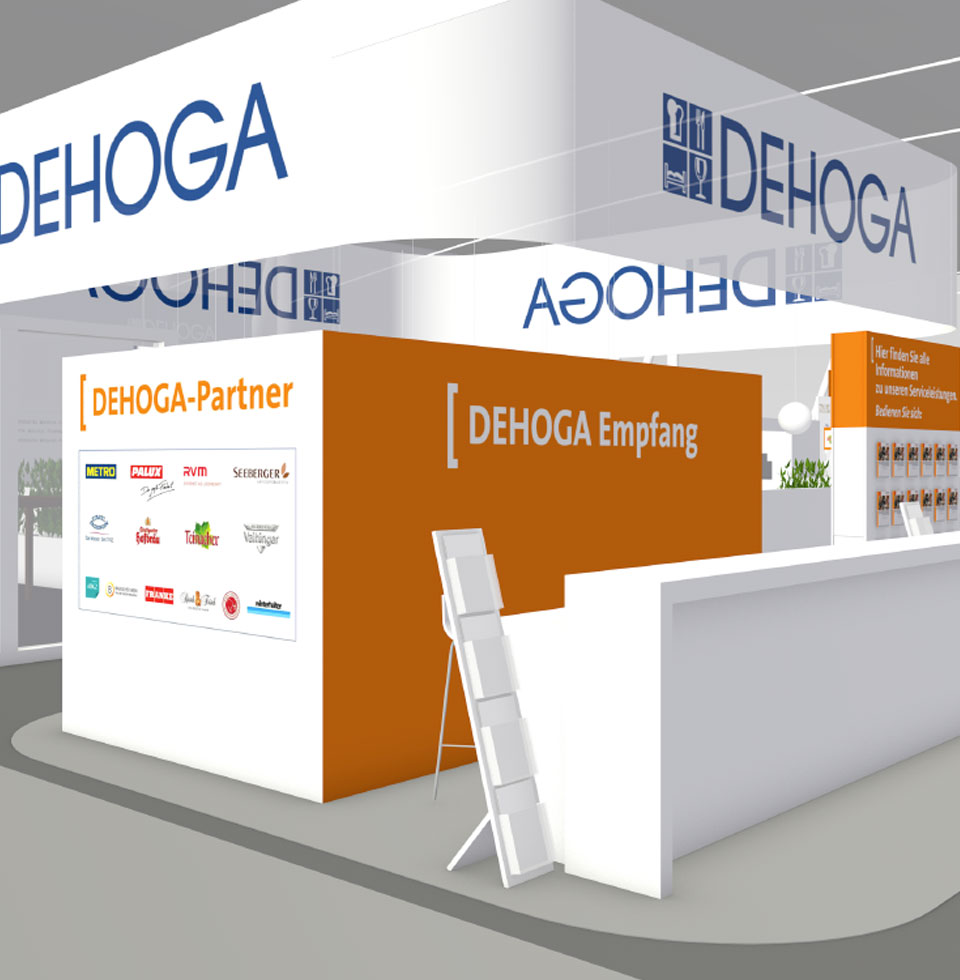 Nach vielen Projekten mit A-form stand diesmal das graphische Konzept Messestand für den Dehoga auf der Messe Intergastra auf dem Zettel.
Aufgabe war es, dem sehr weitläufigen Stand eine gestalterische Klammer und einen einheitlichen Look zu verpassen. Modern, leicht und selbstverständlich in den Hausfarben des Dehoga: Orange und Blau.
Client: A-form fasig gmbh (Stuttgart)
Project Brief: Fair Design | Graphic concept for Dehoga trade fair stand and implementation
After many projects with A-form, this time the graphic concept for the exhibition stand for Dehoga at the Intergastra trade fair was on the agenda.
The task was to give the very spacious stand a design parenthesis. Modern, light and of course in the corporate colours of Dehoga: orange and blue.